Mata Gujri Mahila Mahavidyalaya || MGMM Jabalpur || College review ||Top 10 BSC College of Jabalpur, Madhya Pradesh
Mata Gujri Mahila Mahavidyalaya also known as Mata Gujri College is an autonomous college located in Jabalpur. The college was established in the year 1994 and named after the mother of Guru Gobind Singh, Mata Gujri.
The college offers undergraduate and postgraduate courses as per the norms from University Grants Commission
Our college, enjoying a total autonomous status for the last few years, has recently been upgraded and placed at 'A+' Grade by the National Assessment & Accreditation Council.
Since the inception 26 years ago, Mata Gujri Mahila Mahavidyalaya has grown from a group of merely 31 students to a diverse and bustling community of over 5000 students. The journey began in 1994, and over the decades, we have crossed many milestones, logged in numerous achievements and carved out a niche for ourselves in the academic arena. 
Information Type

Details

MGMM
Private Autonomous College
Affiliation
Rani Durgavati Vishwavidyalaya (RDVV) , Jabalpur
Established
1994
Address

Address: Civic Centre, Marahatal, Jabalpur, Madhya Pradesh 482001

Phone Number
Website

 

http://matagujricollege.edu.in/

Campus
1 acres‎
Main Courses

BA, BBA, B.Sc

Collegegyan24 Rating
19/50, 
Mata Gujri Mahila Mahavidyalaya || MGMM Jabalpur {Available Courses & Fees}
This Is Not a Real Data, All This above Available data is taken from the Internet source, Media & By Students…….. For More Detail You Can Contact College for the Fees Structure and also you Can Contact Us…  
Mata Gujri Mahila Mahavidyalaya || MGMM Jabalpur {Detailed Branch Wise Course}
Bachlors Of Commerce [B.Com]
General
Taxation
Computer Applications
Office Management
Bachelor Of Science [B.Sc]
Master of Arts [M.A]
Diploma
MGMM, Jabalpur (M.p) Latest Rank
Based On State Rank:-
Based On India Rank:- 
Mata Gujri Mahila Mahavidyalaya || MGMM Jabalpur {Miscellaneous Topics}
R & D For Students { Moderate}

Poor Management System

Technical Skill Development {Moderate}

Study {Moderate}

 Placement {Below Average}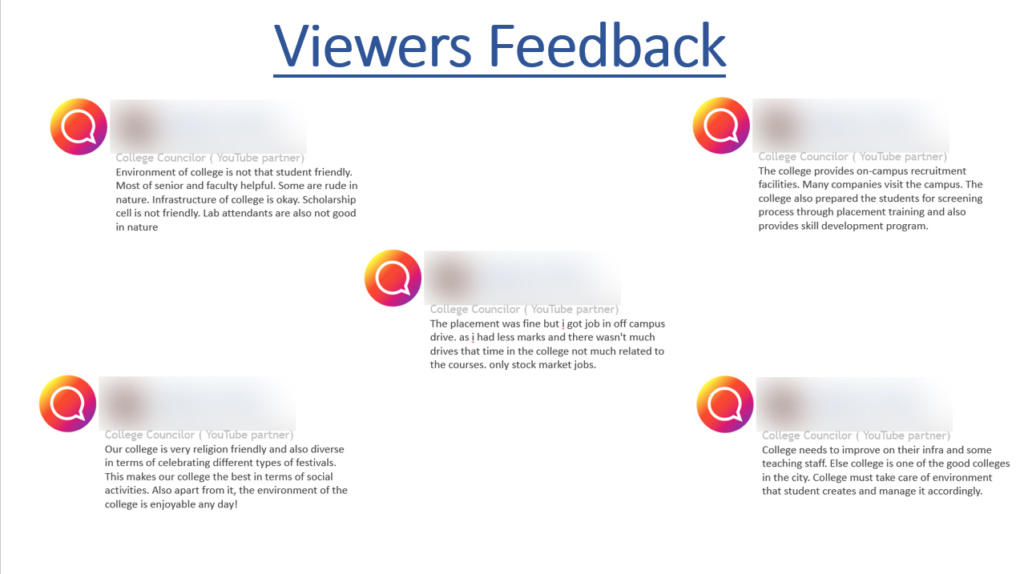 Education Quality:- 2/5
Infrastructure:- 2/5
Management:- 1/5
Student Friendly:- 1/5
Curriculum Activities:- 2/5
Teachers Support:- 2/5
Library:- 3/5
Placement:– 2/5
College Acceptance:- 2/5
Faculty and Course Curriculum:– 2/5
CollegeGyan24 partner of EduGrown Services Pvt. Ltd is the India's Best & Trusted website for the College Review Students College Counselling & Career Guidenence
Video Review of MGMM, Jabalpur, Madhya Pradesh