List of Top 10 Private B.Com College In Bhopal, Madhya Pradesh, Rank Wise
BCom or Bachelor of Commerce is a three-year undergraduate degree programme imparted in full time as well as distance education mode. B.Com is the most sought after course under the commerce stream as maximum commerce students tend to enrol into a B.Com course at the UG level. Coming to the choice of UG course under commerce, students have BCom and BCom (Honours) as two options.
Top Private B.Com College In Bhopal
1. The Bhopal School of Social Science (BSS), BHOPAL
The Bhopal School of Social Sciences (BSSS), Bhopal is ranked 49 Best College amongst 119 colleges of India by India Today – MDRA Best College Ranking and ranked 48 amongst Top 70 B-Schools in India by Times BBA Education Ranking Survey. BSSS offers degree and diploma courses in the discipline of Business Administration, Applied Economics, Social Work, Psychology, etc.
Affiliation
| | |
| --- | --- |
| Recognized by | AICTE |
| Affiliations | Barkatullah University, Bhopal |
Courses
Fees
Address & Contact Info
2. CAREER COLLEGE, BHOPAL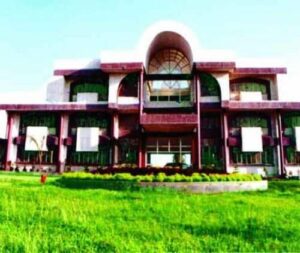 Career College, established in 1970 has consistently been offering students career-oriented courses. Candidates are offered many UG, PG courses under 9 departments with courses like Computers, Commerce, Management, Paramedical, Physiotherapy, Biotechnology, Microbiology, Education, Biochemistry, Chemistry, Botany, Physical Education, Library Science, etc. Career college also offers short-term courses to the student. Admissions are offered according to merit in the qualifying exam. Application mode is online and offline both.
Affiliation
| | |
| --- | --- |
| Recognition | AICTE |
| Affiliated to  | BU, BHOPAL |
Courses
Fees
Address & Contact Info
Book Call For Counseling Help
3. Jagran LakeCity University, Bhopal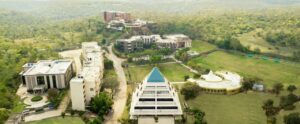 Jagran Lakecity University (JLU) Bhopal is a private university established under Section 2(f) of UGC Act 1956 and is based out of Bhopal, Madhya Pradesh.

JLU Bhopal is one of the fastest growing and one of the most awarded universities of Central India having practice-based pedagogy at its core. Currently, the university is offering 56-degree programs to more than 2500 students from 8 countries and 27 states of India. The university has numerous partnerships with top industries and international educational institutes, ensuring the students get great exposure both nationally and internationally. JLU Bhopal is the only participating university from Central India ERASMUS+ programme under the Tuning India Project, funded by the European Commission and is also currently the country chair for Association of Universities of Asia Pacific (AUAP).
Affiliation
| | |
| --- | --- |
| Affiliation | PCI, INC, MCI, AICTE |
| Approved by |  UGC |
Courses
Fees
Address & Contact Info
Book Call For Counseling Help
List of Top 4 to 10 Private B.Com College in Bhopal Rank Wise
4. SRI SATYA SAI UNIVERSITY OF TECHNOLOGY & MEDICAL SCIENCES - [SSSUTMS], BHOPAL
6. Rajeev Gandhi college, Bhopal
8. SAM Girls College, BHOPAL
9. VIT BHOPAL UNIVERSITY, BHOPAL
10. BONNIE FOI COLLEGE - [BFC], BHOPAL
Book Call For Counseling Help