List of Top 8 Private "MBA" colleges in Khammam || Telangana, Rank Wise!!
The MBA is the world's most popular graduate management degree. Employers love it and students can't get enough of it. Thousands of ambitious professionals apply to different types of MBA program each year.
As a generalist degree, the MBA gives you fundamental management knowledge, meaning you'll get a holistic view of business across areas like marketing, finance, and accounting, all while developing those vital soft skills and leadership skills.
Famous MBA alumni include CEOs of multinational companies, successful entrepreneurs, and former Presidents. George W Bush, Michael Bloomberg, Tim Cook, Satya Nadella, Sundar Pichai, Sheryl Sandberg—they all have MBAs.
Top 8 Private "MBA" colleges in Khammam || Telangana.
1. Swarna Bharathi Institute of Science and Technology, Khammam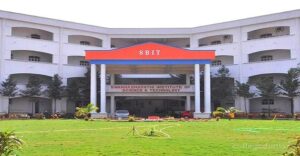 Swarna Bharathi Institute of Science & Technology (SBIT) sponsored by Sri Swarna Bharathi Educational Society, founded on the noble principles of (S)incerity, (B)enevolence, (I)nnovation & (T)echno-savy, coupled with managerial expertise, have completed 17 years of glorious service in promoting quality and excellence in technical education. Equipped with dedicated and Benevolent Management with lofty ideals, the Institutions have been striving to synthesize Science & Technology for the well-being of student community and prepare highly qualified and well-trained personnel to meet the demands and challenges of the market forces. To establish and excel in the arena of education, aimed at preparing young Technosavvy engineers with practical knowledge in technology, by fortifying them with Innovative idea with the help of Sincere faculty members dedicated to their professional services, SBIT found its pinnacle slowly but steadily in a very short span of time and transformed into a brand name. It has not only grown as the most reputed and sought-after institutions on the horizons of Technical Education in the District of Khammam but also created an indelible mark among the institutions of higher learning in the State of Telangana.
Courses
| COURSE | FEES |
| --- | --- |
| B.Tech | ₹58,000 (1st Year Fees) |
| MBA | ₹30,000 (1st Year Fees) |
| Polytechnic | ₹15,800 (1st Year Fees) |
Fees & Eligibility
Address & Contact Info
2. ABDULKALAM INSTITUTE OF TECHNOLOGICAL SCIENCES - [AKIT], KHAMMAM
The Beginning:
Abdulkalam Institute of Technological Sciences, Vepalagadda, Kothagudem, Bhadradri-Kothagudem District has been promoted by under the aegis of "Global Educational Society", which was established in 2006 with Ln. Dosapati Venkateswar Rao as Chairman and Ln. Ch. Laxminarayana as Secretary and Correspondent. The Society is supported by other eminent personalities Ln. G.S. Shankar Rao and Sri. Ch. Ravikanth as Vice Chairmans, Sri. D. Kranthi Kumar as Joint Secretary, Dosapati Karthik as Treasurer, Mrs. Ch. Dhanalaxmi and Sri. Ch. Srikanth as Members.
Institution:
Abdulkalam Institute of Technological Sciences is one, which is introduced by the Society in 2007 at a place called Vepalagadda, which is serene, refreshing and conducive environment for technical education to foster academic and competitive spirit in the students for acquiring inputs of latest technologies. The Institute is about 7 km. from Kothagudem, Bhadradri-Kothagudem District. The Singareni Collieries Company Limited, Kothagudem, surrounds the location of this Institute, which has been famous for several decades. The place is also known for pilgrimage of Lord Ramabhadra at Bhadrachalam, which is very near and also encircled by the popular industries viz., Kothagudem Thermal Power Station, Paloncha; Nava Bharat Ventures Limited, Paloncha; NMDC (Sponge Iron India Limited), Paloncha; ITC, PSPD, Sarapaka, Bhadrachalam, Singareni Collieries Company limited, Manuguru, Heavy Water Plant, Aswapuram; and Singareni Collieries Company limited, Yellandu.
Strength:
The strength of this Engineering College is the highly commendable faculty with high qualifications and with rich experience, well equipped spacious laboratories, a Central Library which includes Digital Library and more than 32,130 volumes of text books under the supervision of well qualified librarians and a round the clock Hireach internet connectivity, furnished hostels for both boys and girls, hygienic canteen and College buses.
Further, the institute has planned a systematic approach in encouraging and promoting talents in Sports and Games besides the academic interest, conduct of seminar classes, a scheduled guest lectures by the eminent personalities from other technical institutions and create Research and Development to enhance future growth of Science and Technology.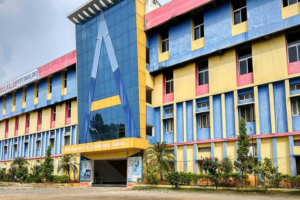 Courses
| COURSE | FEES | ELIGIBILITY |
| --- | --- | --- |
| B.Tech | ₹43,000 (1st Year Fees) | 10+2 with 45% + TS EAMCET |
| MBA | ₹54,000 (Total Fees) | Pass in Graduation + GMAT |
| M.Tech | ₹55,000 (1st Year Fees) | Graduation |
Fees
Address & Contact Info
Get Free Educational Advice from our Career Counsellor
80% student find their session to be a game changer
3. Vijaya Engineering College, Khammam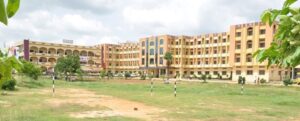 Vijaya Engineering College provides not only theoretical knowledge but also insists an application oriented training for the all round development of the student. The college strives hard to provide quality education with the following facilities.
World class infrastructure.
State of art digital library with huge volumes of books, E-books, Journals beyond norms.
State of art laboratories.
Qualified, experienced and JNTUH ratified faculty
Wi-fi Campus.
Institutional member in various professional societies (CSI, ISTE, IEEE etc).
Free membership to all outgoing students in the professional societies.
Associated with Telangana Academy for Skills and Knowledge (TASK) for the purpose of training and placements.
Mock Interviews.
Personality Development programs
Webinars for students on critical subjects.
Campus placements.
Courses
| COURSE | FEES | ELIGIBILITY |
| --- | --- | --- |
| B.Tech | ₹45,000 (1st Year Fees) | 10+2 with 45% + TS EAMCET |
| MBA | ₹27,000 (1st Year Fees) | Graduation + TSICET |
Fees
Address & Contact Info
4. Laqshya Institute of Technology and Sciences, Khammam
5. Mohammadiya Institute of Management, Khammam
6. Bomma Institute of Informatics, Khammam
7. Daripally Anantha Ramulu College of Engineering and Technology, Khammam
8. Laqshya College of Management
Get Free Educational Advice from our Career Counsellor
80% student find their session to be a game changer
Get College Admission, Fees, Eligibility, Comparion on Video Demand