List of Top 10 Private BA College In Jabalpur, Madhya Pradesh, Rank Wise
If you've heard the terms BA, Bachelor of Arts, or undergraduate degree, they all have similar definitions in the United States. Bachelor of Arts, Bachelor of Science, or any bachelor's degree is considered an undergraduate degree. Colleges and universities offer undergraduate programs, such as a Bachelor of Arts or Bachelor of Science, in certain disciplines or majors.
A Bachelor of Arts degree is a four-year college degree that covers standard general education requirements and then allows students to specialize in an area of interest. For example, National University offers a Bachelor of Arts in Psychology, which means students in this BA degree program complete core and elective coursework in psychology, in addition to general education requirements for any Bachelor of Arts degree. Terminology such as "majoring in psychology" or "psychology major" can be used interchangeably and basically indicate that you are concentrating in a certain area of study in pursuit of your bachelor's degree.
Top 10 Private BA College In Jabalpur
1. MATA GUJRI MAHILA MAHAVIDYALAYA - [MGMM], JABALPUR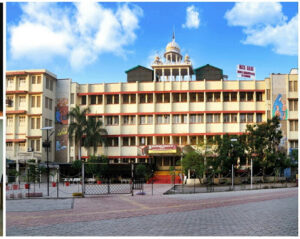 Mata Gujri Mahila Mahavidyalaya also known as Mata Gujri College is an autonomous college located in Jabalpur. The college was established in the year 1994 and named after the mother of Guru Gobind Singh, Mata Gujri The college is recognized as an autonomous college by the University Grants Commission and is affiliated to Indira Gandhi National Open University and Rani Rani Durgavati University.
Affiliation
| | |
| --- | --- |
| Affiliations & Recognized by | AICTE, IGNOU & RDVV, Jabalpur |
Courses
Fees
Address & Contact Info
2. ST ALOYSIUS COLLEGE, JABALPUR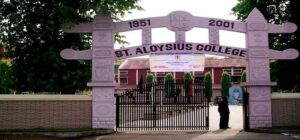 St. Aloysius College is accredited by NAAC with an 'A+' grade. The college got 94th rank in the NIRF in 2018 under the College category. It offers various Undergraduate and Postgraduate courses in the field of Arts, Commerce, and Science. Paramount companies like Tata, Airtel, Infosys have visited campus for placements. Admissions are merit-based and written entrance tests for admission in B.Com (Hons). 
Affiliation
| | |
| --- | --- |
| Affiliation & Approved by | AICTE, UGC & RDVV, Jabalpur |
Courses
Fees
Address & Contact Info
Book Call For Counseling Help
3. D.N. JAIN COLLEGE, JABALPUR
The D.N. Jain College, Jabalpur was established on 1st July 1949. The college started with a very humble beginning under the shelter of Danveer Late Sawai Singhai Munni Lal Jee Jain and Late Shree Bhagwat Sharan Audholiya. The college is run by D. N. Jain Boarding House Society Jabalpur. The college is located in the heart of the city. The College has separate well-furnished classrooms, library and modern laboratories. The College is affiliated to Rani Durgavati Vishwavidyalaya, Jabalpur and recognized by University Grant Commission.
Affiliation
| | |
| --- | --- |
| Affiliation & Recognition | UGC, NAAC Accredated, Affiliated RDV,  |
Courses
Fees
Address & Contact Info
Book Call For Counseling Help
List of Top 4 to 10 Private B.Com College in Jabalpur Rank Wise
4. HITKARINI MAHILA MAHAVIDYALAYA - [HMMV], JABALPUR
5. NAVYUG ARTS AND COMMERCE COLLEGE, JABALPUR
6. SHRI GURU NANAK MAHILA MAHAVIDYALAYA, JABALPUR
7. AP NARMDA MAHAVIDYALAYA, JABALPUR
8. SHRIRAM Group, Jabalpur
9. MANGALAYATAN UNIVERSITY, JABALPUR
10. HAWABAGH WOMEN'S COLLEGE, JABALPUR
Book Call For Counseling Help